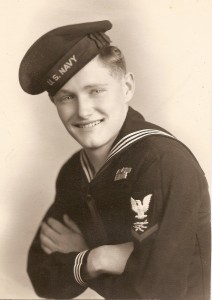 Robert Lee Clifford (1926-)
Served in the U.S. Navy as a Radarman 3c on the U.S.S. Lamson. He was Wounded in Action when his ship was hit by a Kamikaze pilot. My mom said he had flash burns even though his dungarees appeared uncharred.
Here is an account of the attack: Tin Can 367, from a book of the same name.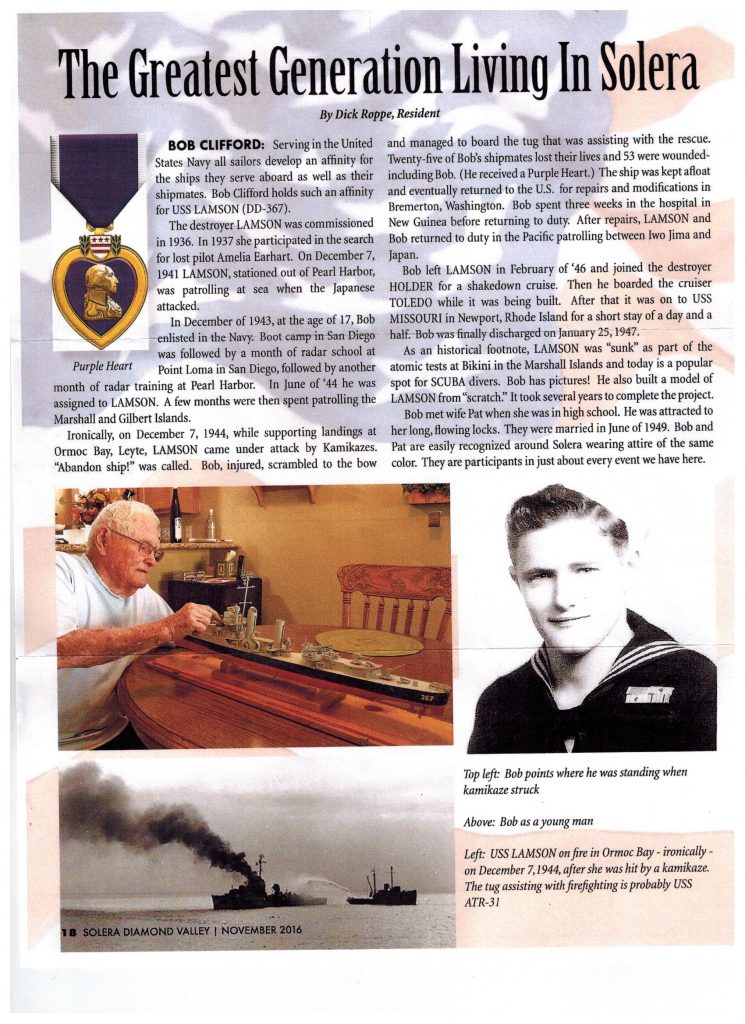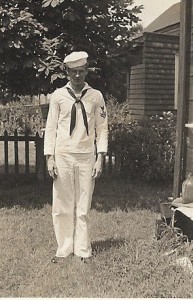 Dale Keith Kelley (1923-1997)
Enlisted in the Navy: 8 Mar 1943, Released: 1 Dec 1945 (according to U.S. Department of Affairs BIRLS File)
He trained at the U.S. Naval Training Station, Great Lakes, Illinois, 1943.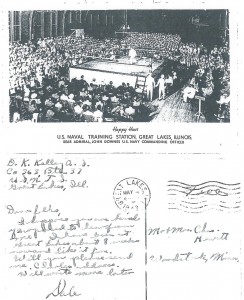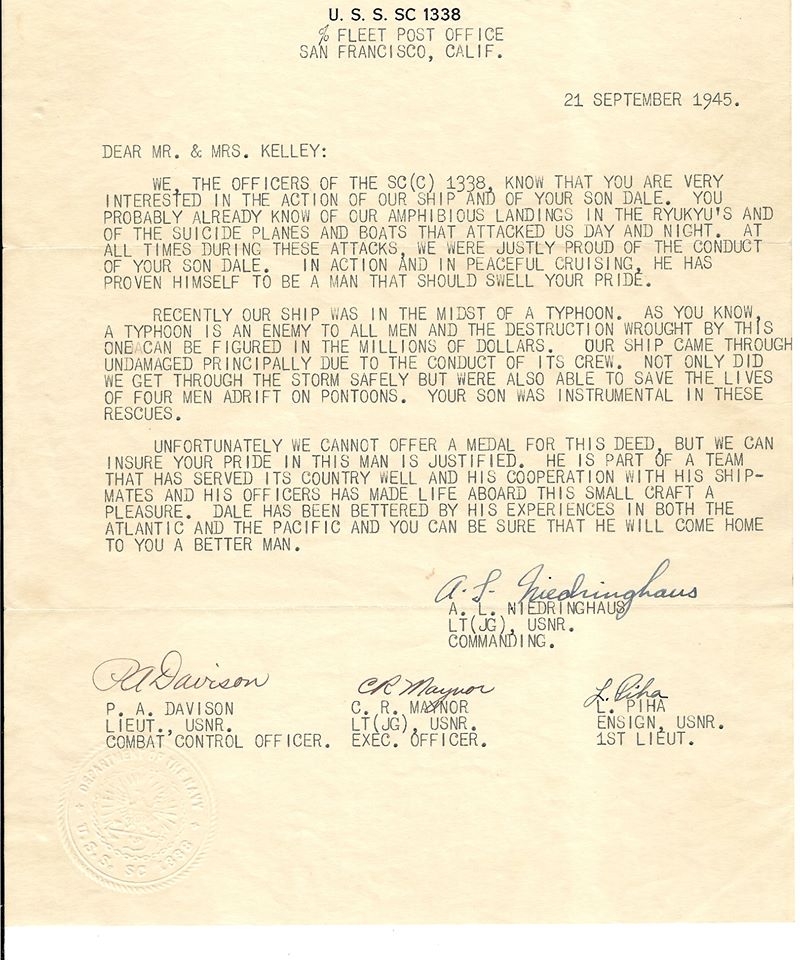 My Dad, Dean Darrell Kelley (1927-2012), joined the Merchant Marines right out of High School. He was 17, in training at the U.S. Maritime Service Training Station in Brooklyn, NY. He witnessed the celebration of VJ day on Broadway in New York City. He later served in the U.S. Army in Korea.
Many of Edmund's Family worked at the Puget Sound Navy Shipyard in Bremerton: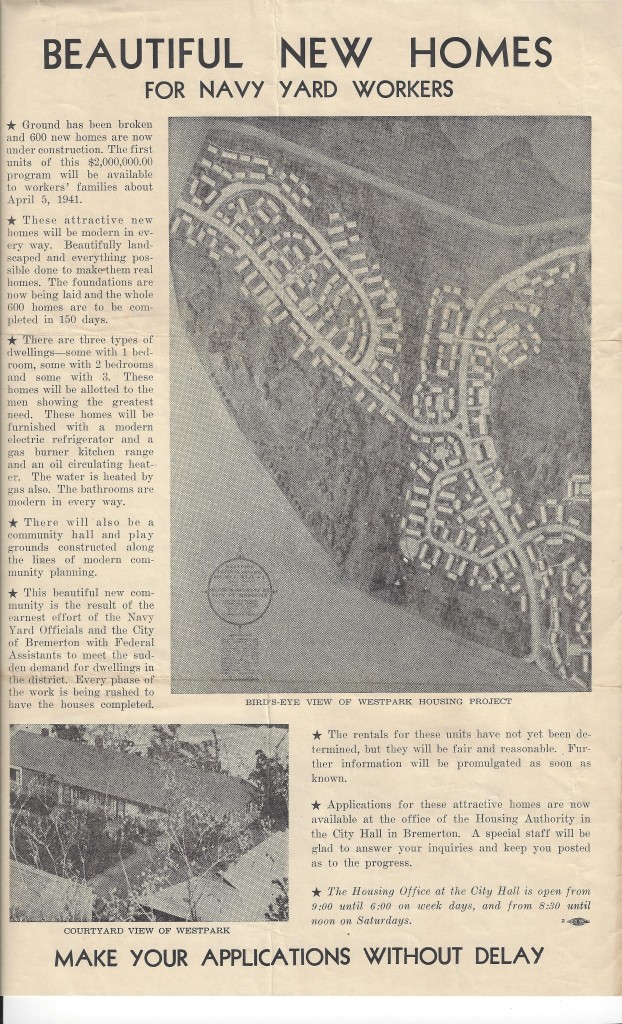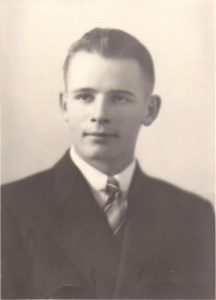 Edmund's Grandfather, Oren Bradford Scott (1923-1990), was an Apprentice Pipefitter at the Puget Sound Naval Shipyards from 1941 to 1945. The asbestos he inhaled there ultimately contributed to his death of Mesothelioma. He was not drafted because he had a steel plate in his head after an automobile accident.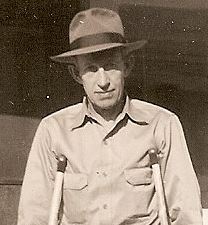 His (adoptive) Father, Russell Irving Scott (1898-1960) also worked at the Naval Shipyards as a Crane Operator, retiring after a heart attack in 1949.

Oren's Father-in-law, John A. Schumacher (1887-1967), also worked at the Puget Sound Naval Shipyard as an Electrician from about 1942 until he retired in the late 1950's.

His wife, Odelia "Tillie" Keller Schumacher (1903-1993) also worked at the Shipyards doing custodial work.
Oren's (adoptive) Uncle, Forrest Efaw Ragan (1910-1944) died in combat on the island of Guam. He was a Private First Class in the U.S. Marine Corps.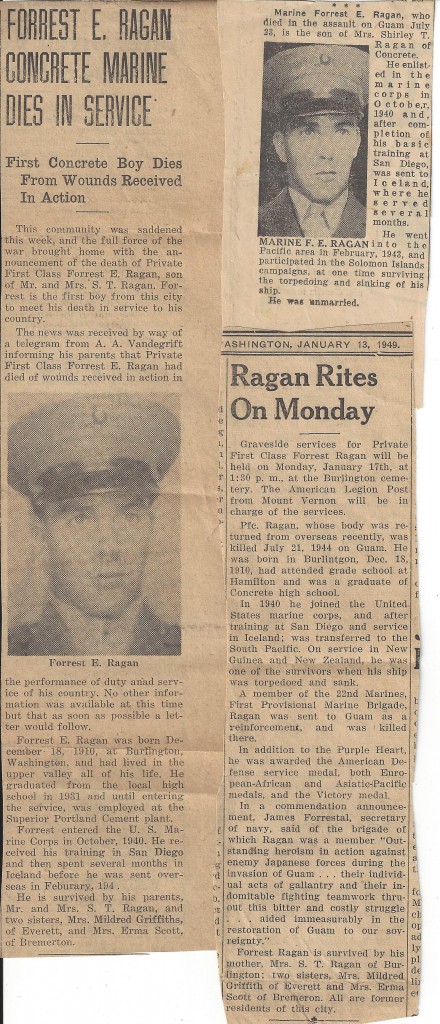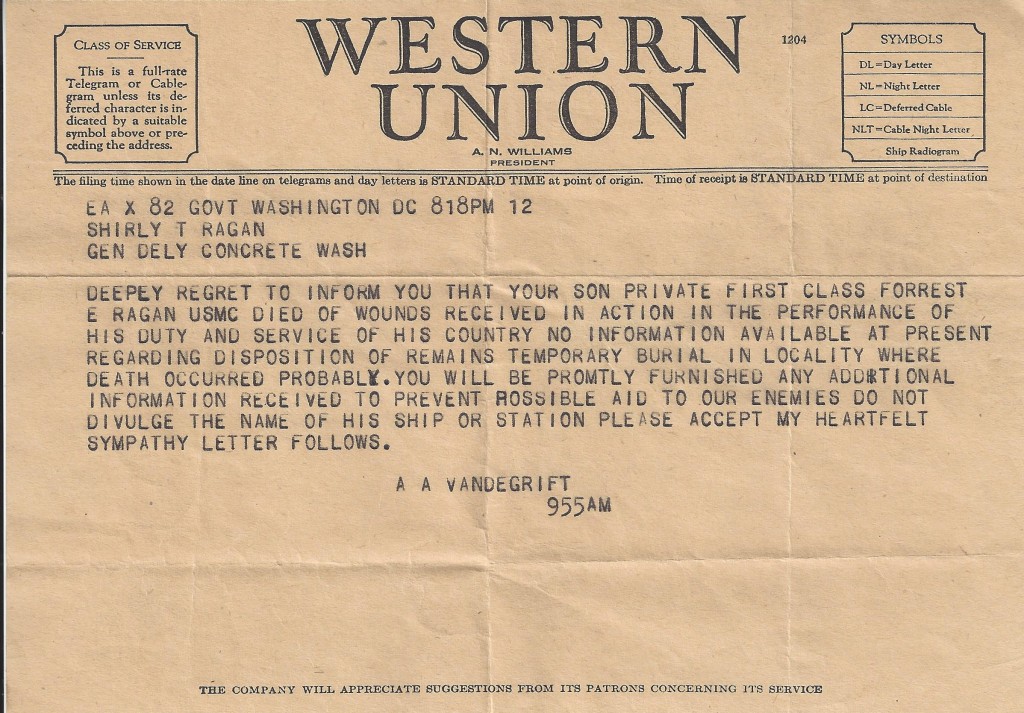 He was awarded the following awards posthumously:
Copy of Navy Unit Commendation with ribbon bar, awarded First Provisional Marine Brigade, –service on Guam, Marianas Islands.
American Defense Service Medal.
European-African-Middle Eastern Campaign Medal.
Asiatic-Pacific Campaign Medal.
Victory Medal World War II.
He was initially buried in Army, Navy, and Marine Cemetery Number Two on Guam, Mariana Islands. He later was reinterred at the Green Hills Memorial in Burlington, Washington.